---
iBook Designer Jonathan Ive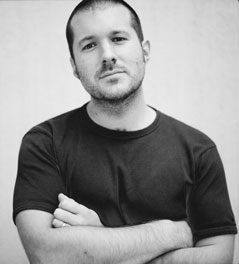 Der langjährige Apple Chefdesigner Jonathan Ive zeichnet für das unverwechselbare Design des Clamshell iBooks verantwortlich. Er hat in das iBook einen geschickt integrierten Tragegriff und eine Airportantenne eingebaut sowie einen langlebigen, verschlusslosen Schliessmechanismus, der auch nach Jahren intensiver Nutzung immer noch zuverlässig funktioniert.

Das robuste, auf einen mobilen Einsatz in Schule und Studium ausgelegte klappenlose Notebookgehäuse besteht zum großen Teil aus beständigem Polycarbonat, das an den Rändern zusätzlich gummiert ist. Das eingebaute Trackpad sowie die Fullsize-Tastatur machen durch die Handauflagefläche ein ermüdungsfreies Arbeiten möglich.

Die lange Batterielaufzeit von bis zu 6 Stunden sollte einen Uni-Alltag ohne Stromanschluss ermöglichen.Durch einfaches Zuklappen konnte das iBook in den Schlafmodus geschickt werden, beim Aufklappen war das Notebook schnell wieder einsatzbereit.


Quotations
The fact that this, the Clamshell iBook is so adored is a testament to the fervor and passion Apple has created within it's legions of devotés. The Clamshell iBook is a wonderfully carved slice of technology. Those who have never held and operated one probably look upon it's presence with curiosity.